Colorado Springs Joy Ride
Main Image:
Event Description:
On the JUNE 5th Ride we'll be slinging the swag! Snag shirts, water bottles, koozies and stickers from UpaDowna and the jokers at New Belgium will be offering up a bunch of shirts, bike patch kits and 4 TICKETS to ARLO GUTHRIE at the Pikes Peak Center!!!! Yeah buddy!! Swing into McCabe's early and be ready to ride at 6pm sharp. See you all there!
Join us as we cruise through our 3rd summer at the helm of the amazing Colorado Springs Joy Ride. This family friendly all ages cycling extravaganza is the perfect reason to saddle up and peddle around town during the beautiful summer months. Whether you ride a clunker, a fat bike, a trike, a unicycle, a tall big, small bike or anything in between we would be stoked to have you cruise with us this summer!
With the wild support of McCabe's Tavern and New Belgium Brewing company this is the MAIN EVENT of the summer. Join us EVERY OTHER Wednesday starting MARCH 27th and EVERY WEDS starting MAY 1st through out the summer as New Belgium Brewing, UpaDowna and McCabe's Tavern host "The Joy Ride".
New Belgium Brewing is so stoked at your dedication to this ride that they want to give you the ride of your life on one of their 2013 Limited Edition cruisers!!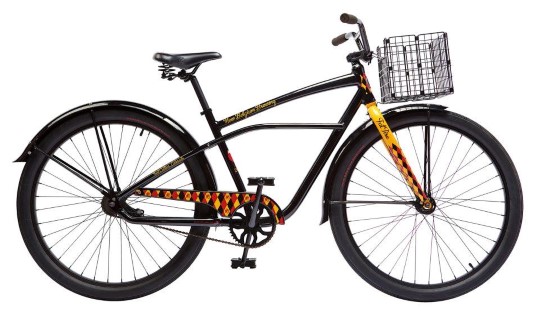 The rules are simple, show up for the cruiser ride 5 times and you are automatically entered to win one!! Every additional ride after the 5th and you get entered again, and again, and….again. GET SOME!!


Then EVERY Wed starting on May 1st. Arrive around 5:30, bikes roll out at 6pm SHARP.