Sierra Designs Mobile Mummy
Sierra Designs Mobile Mummy 3 Season
Weight: 2lbs 4oz
Features: 800 fill DriDown, toggle and cord free hood, zipperless arm ports, stowable footbox, full length centered zipper
MSRP: $379
Imagine being able to live in your warm puffy jacket. Now combine that with the warm snuggly feeling of a mummy style bag, coupled with the ability to vent top or bottom, use your arms with out the bag dropping off of you, or walk around camp with out dragging your bag through the mud. Now look at this picture.
There is little question that a mummy style bag is the most thermally efficient design for a sleeping bag. And what Sierra Designs has done is make one of the most amazing bags I have seen in a long time. The Mobile mummy is feature rich and dialed for functionality. From the snug jacket style hood, to the full length zipper and very cool arm ports this Mobile Mummy is my new go to bag. Rated down to 27F it could very well be your go to bag for the majority of the year. Sierra Designs has rated this 800 fill DriDown bag as a 3 season do all be all and I have to agree. The use of the DriDown technology means you do not have to be leery of getting the bag damp. While I would not recommend that you soak your bag, DriDown is treated with a polymer at the molecular level to create a hydrophobic (water fearing) finish which allows the DriDown to stay dryer longer, dry faster if it does get wet and retain more loft and thus more insulation value.
Additionally the team over at SD created a no draft system for arm holes in the bag and get this…they actually work! I was able to sleep through the night below 30F tossing and turning with out feeling any kind of a draft. The Mobile Mummy also features a stowable foot box so you can kick your feet out of the bag and then hang the bottom of the bag from the back of the bag as you wear it. This may not seem to be all that cool until you need a early morning pee break, or you're getting chilled sitting by the fire and wish you could keep your sleeping bag from rolling off of you or dragging on the ground.
The final piece of the puzzle for this bag is that it is designed more like a jacket than a sleeping bag so it moves with you as you sleep, regardless of if you are a side, back, belly, or rolling sleeper it will keep you warm and toasty.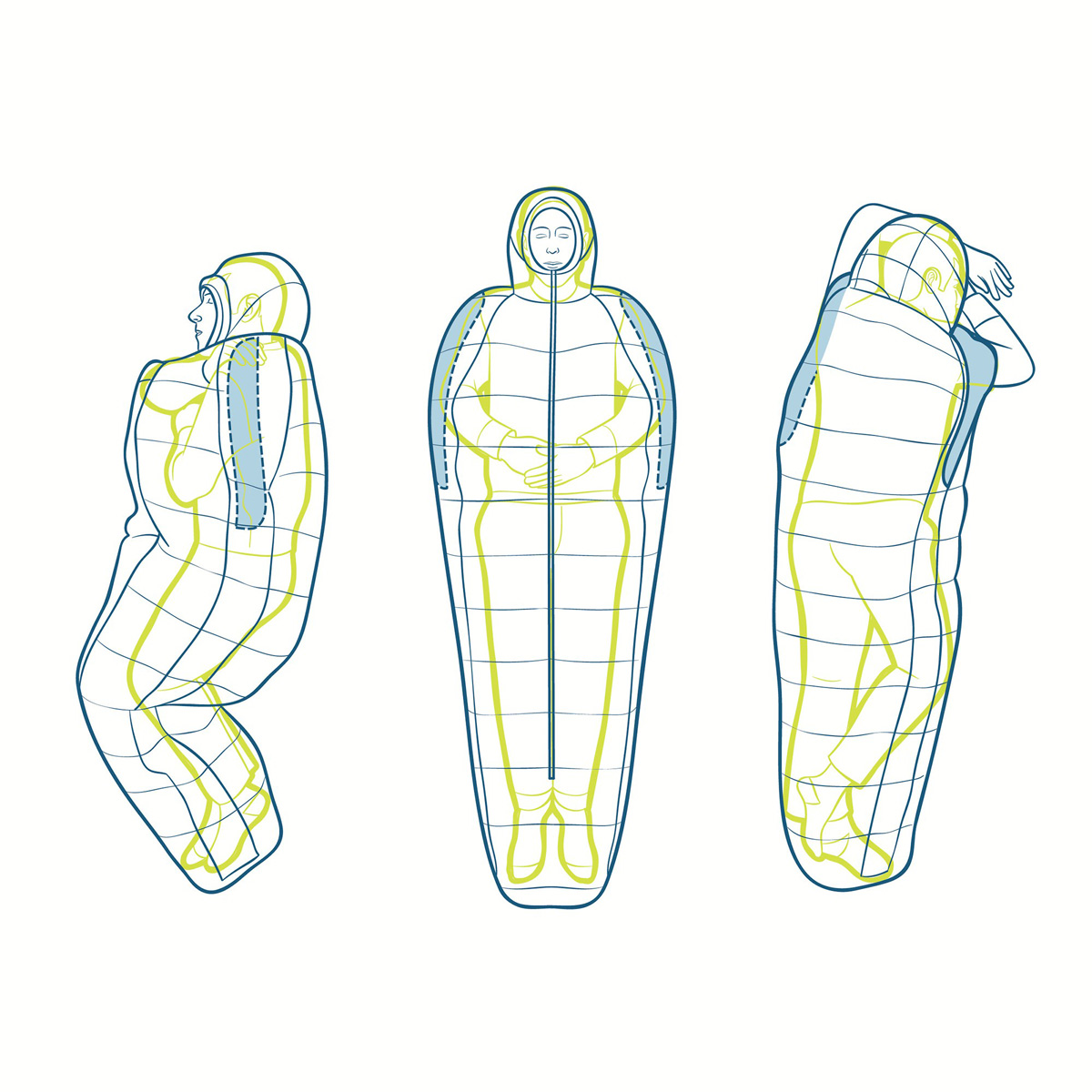 For me this bag has solved many of my wish list for sleeping bags and I can see this type of ingenuity heralded as the beginning of a new era in backpacking/camping comfort.